Roasted Vegetable Lasagna
This delicious vegetarian lasagna is a great way to get your family to eat their vegetables. It's packed with roasted vegetables, cheese, and a flavorful tomato sauce. The lasagna is easy to make and can be served as a main dish or side dish. It's sure to be a hit with everyone! To make this lasagna, start by preheating your oven to 375 degrees. Then, prepare the vegetables by cutting them into small cubes. Toss the vegetables with olive oil, salt, and pepper. Spread the vegetables on a baking sheet and roast for 25 minutes. Meanwhile, prepare the tomato sauce. In a large pot, heat olive oil over medium heat. Add garlic and cook for 1 minute. Add crushed tomatoes, oregano, basil, and salt. Simmer for 15 minutes. Once the vegetables are done roasting, assemble the lasagna. Grease a 9×13 inch baking dish. Spread a layer of tomato sauce on the bottom of the dish. Top with a layer of lasagna noodles. Spread a layer of roasted vegetables over the noodles. Sprinkle with mozzarella cheese. Repeat the layers until all of the ingredients are used up. Bake the lasagna for 30 minutes. Let cool for 10 minutes before serving.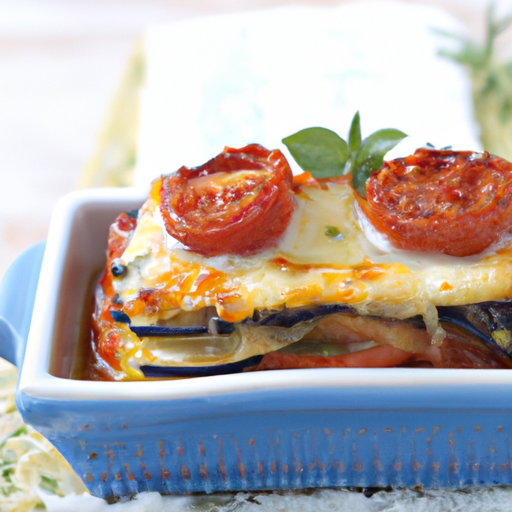 Eggplant Parmesan
Ingredients: -2 large eggplants
-1 cup all-purpose flour
-2 eggs, beaten
-2 cups Italian-style bread crumbs
-1/2 cup grated Parmesan cheese
-1/4 cup olive oil
-1 jar (24 ounces) marinara sauce
-1/2 cup shredded mozzarella cheese
-1/4 cup grated Parmesan cheese
Instructions: 1. Preheat oven to 375°F. 2. Slice eggplants into 1/4-inch thick slices. 3. Place flour, eggs, and bread crumbs in three separate shallow dishes. 4. Dip eggplant slices in flour, then egg, then bread crumbs. 5. Place eggplant slices on a baking sheet lined with parchment paper. 6. Drizzle olive oil over eggplant slices and sprinkle with Parmesan cheese. 7. Bake for 20 minutes, or until golden brown. 8. Spread marinara sauce in the bottom of a 9×13-inch baking dish. 9. Place eggplant slices in the dish and top with mozzarella cheese and remaining Parmesan cheese. 10. Bake for 20 minutes, or until cheese is melted and bubbly.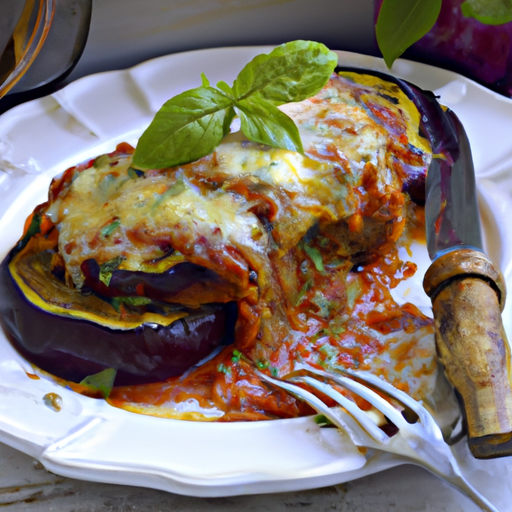 Vegetable Stir Fry
Ingredients:
2 tablespoons vegetable oil

1 onion, diced

2 cloves garlic, minced

1 red bell pepper, diced

1 green bell pepper, diced

1 cup broccoli florets

1 cup cauliflower florets

1 cup baby carrots, sliced

1 cup snow peas

1/4 cup soy sauce

2 tablespoons honey

1 teaspoon sesame oil

1 teaspoon freshly grated ginger

1/4 teaspoon red pepper flakes

2 tablespoons cornstarch

2 tablespoons water
Instructions: 1. Heat the vegetable oil in a large skillet over medium-high heat. 2. Add the onion and garlic and cook until softened, about 3 minutes. 3. Add the bell peppers, broccoli, cauliflower, carrots, and snow peas and cook for an additional 5 minutes. 4. In a small bowl, whisk together the soy sauce, honey, sesame oil, ginger, and red pepper flakes. 5. Pour the sauce over the vegetables and stir to combine. 6. In a small bowl, whisk together the cornstarch and water until smooth. 7. Pour the cornstarch mixture into the skillet and stir to combine. 8. Cook until the sauce has thickened and the vegetables are tender, about 5 minutes. 9. Serve hot. Enjoy!